EasyGuide GPS walking tour app includes:
EasyGuide GPS is a smartphone app providing audio-visual walking tours, audio podcast guides and other content for cities the World over, all triggered by GPS.
Walking tours usually provide both audio and visual content at specified points of interest and are designed with a specific start point and end point in mind. With GPS tours, as you reach each point on the tour, the audio commentary will begin automatically, although you can also play any point manually if you wish.
Visual content will be displayed on your
screen, although you may prefer to have
the tour running in background mode.
In this case, audio will still play but pictures
will not be visible unless you make the
screen active.
Some tours are audio only or non-GPS.
If so, they will usually say this in the full tour description.
For information about using EasyGuide walking tours app to host your own tour, please contact us.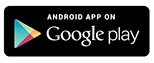 EasyGuide GPS Walking Tours App

Multi-language
Audio-visual walking tours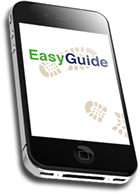 Sound Technologies Limited
Phone: +44 (0) 1480 759 430
Copyright 2006-present Sound Technologies Limited. All rights reserved